Adam Elements Casa Hub A01m 4 in 1 USB-C MultiHub
Regular price
₱3,495.00 PHP
Regular price
Sale price
₱3,495.00 PHP
Unit price
per
Sale
Sold out
Multifunctional hub with two USB 3.1 Type-A ports and an HDMI output that supports 4K video resolution.The USB PD charges while transferring data.
One solution for numerous peripheral problems.
Better connectivity and wider view in a box
Connecting several USB devices to a computer with only USB Type-C ports can become a hassle as you might need to connect external drives or printers while powering your device.To make the situation even more complicated, you'd need all these while making presentations on a projector.This is where the versatile four-in-one CASA Hub A01 comes in. Its two USB 3.1 Type-A ports and a 4K-capable HDMI port not only relieve the tension on your daily tasks, but also make you an even happier mobile worker.
All systems are go
The CASA Hub A01m is an indispensable companion to any computer with a USB Type-C port. It's compatible with macOS, Windows 7/8/10/2003/2000/ME and Linux – no driver software required. Working with virtually any computer of any brand with USB a Type-C port,CASA Hub A01m is the center of your modern office ecosystem as it works with any computer with Type-C ports.
A small screen with a magnificent view
If your laptop supports 4K video output, the truly large and vivid display is just an A01m away. It converts the signals from USB to HDMI digital output at extremely fine 4K resolution, making your laptop a formidable communication powerhouse.Better yet, don't worry about the 4K output draining your battery as you can still charge your laptop thanks to the USB PD port.
Right for all your peripherals
The two standard USB Type-A ports on the A01m can both communicate nicely with external devices such as printers and storage devices at respectable 5Gbps.The A01m backs you up when you need to connect USB devices, watch 4K videos on big screens and deliver successful presentations.
No scratch, no interference
CASA Hub A01m's strong aluminum housing performs well in mitigating electromagnetic interference and protects it against scratches, impact and corrosion. The A01m features extra-rigid plated connectors and fabric-wrapped cable for exceptional durability that serves you well in the years to come.
As exquisite as it gets
CASA Hub A01m is offered in four different colors for you to match your laptop as well as other products from us. Its special geometric design makes it stand out. Certified by stringent international standards such as CE, FCC and BMSI, the A01m is a safe and reliable product brought to you by ADAM Elements.
Share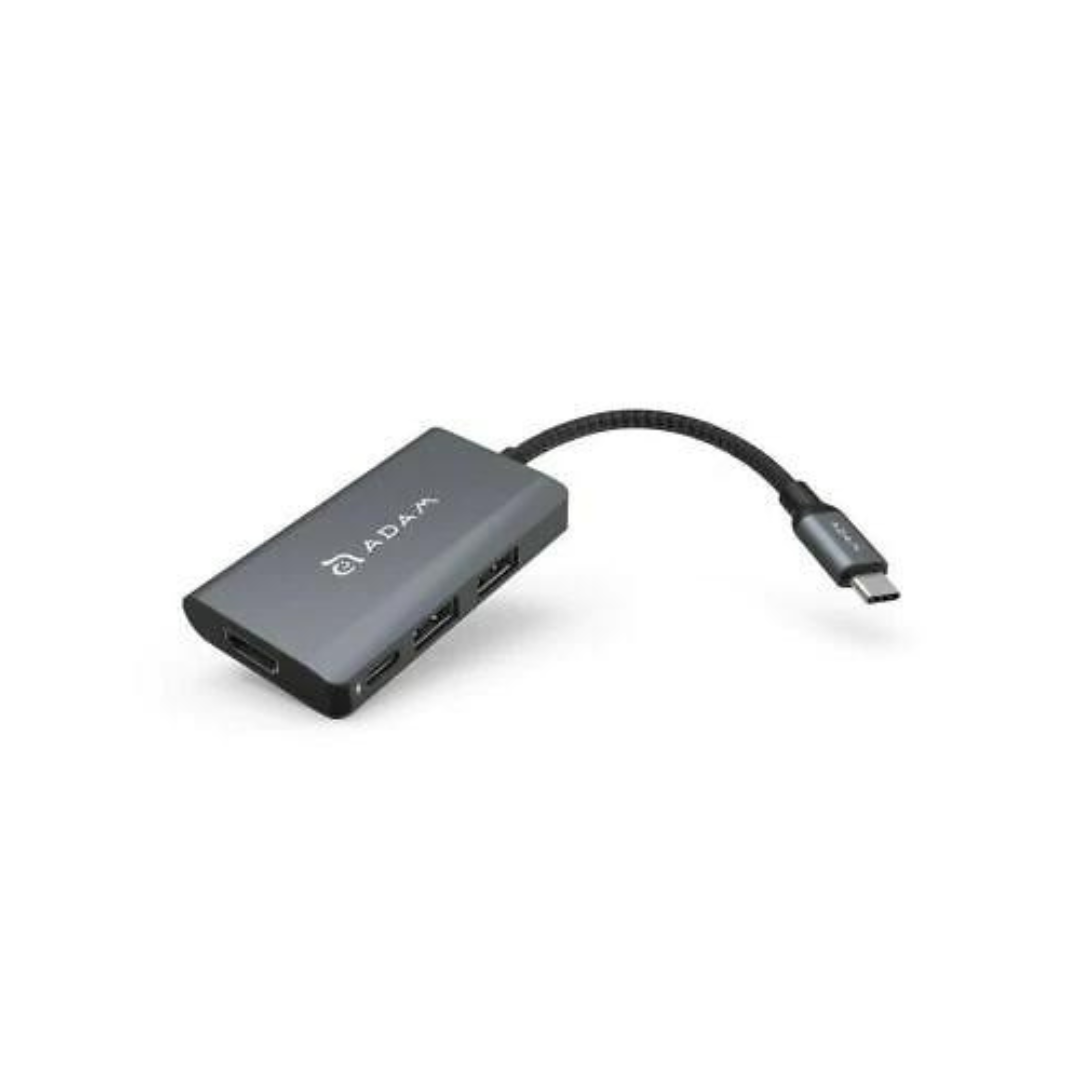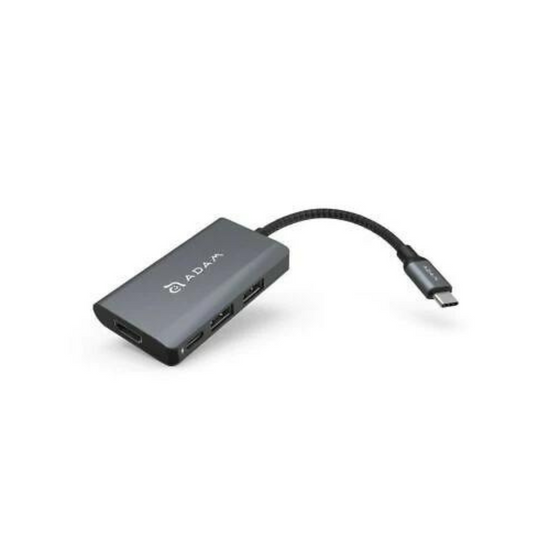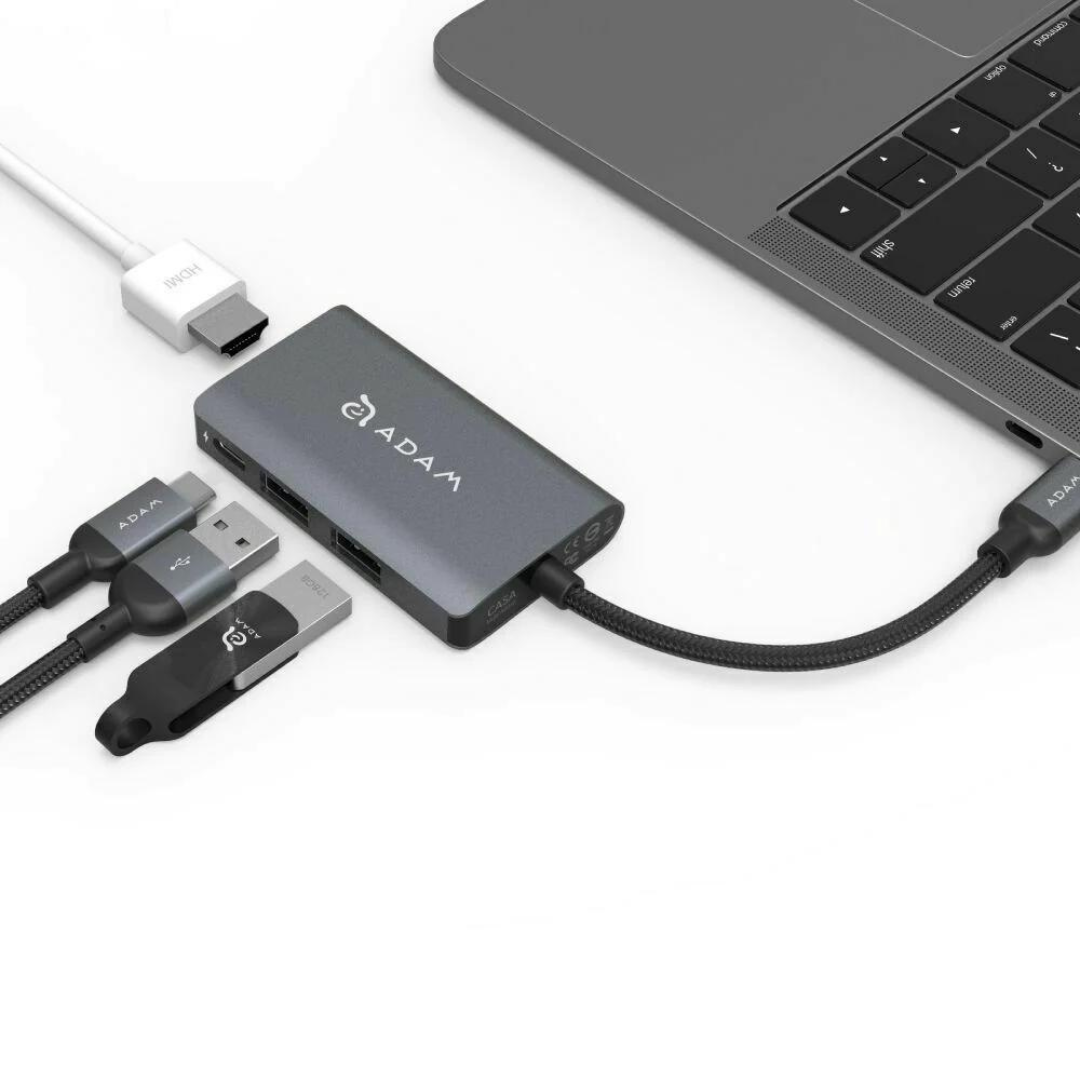 Carefully Selected Products

Committed to Customer Service

Secure Payment Processing